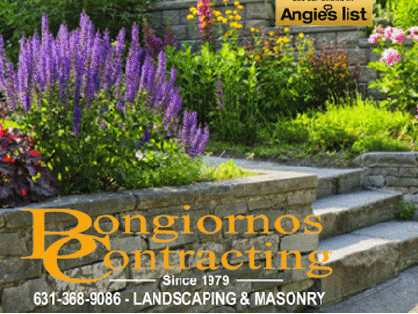 ---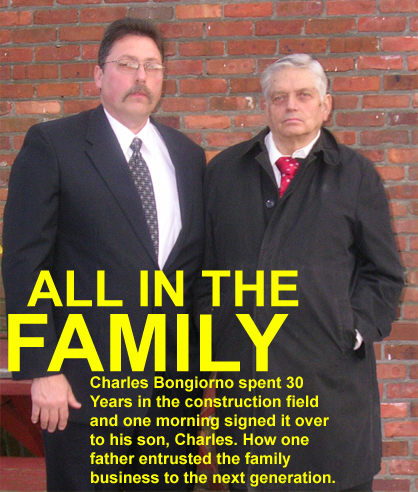 ---

Bongiorno's Contracting is a full service licensed contractor providing an extensive line of several different types of products. We offer over 48 different sorts of materials. We are a family owned and operated company and have been serving Long Island, NY since 1979. Three generations of experience has established us as an industry leader. Our unique combination of products and services set us apart. We are proud of our commitment to excellence, and strive to exceed our customer's expectations. We take pride in our people, and pride in our work. We provide top soil, aggregates, landscaping, trucking, excavation, demolition and site development.



PRODUCT INVENTORY < CLICK FOR > PHOTOS
---
Corporate Office:

Chuck Bongiorno As. Bs. Ms.
240 Elwood Road
East Northport, New York 11731
Business Phone / Fax: (631) 368-9086
Cell Phone: (631) 848-3190
Yard: (631) 368-8123
Email: chuck.bongiorno@gmail.com
SEASONED FIREWOOD...

LONG ISLAND FIREWOOD
Don't get caught in the cold !
Seasoned firewood from $499.99

BONGIORNOS CONTRACTING

Long Island Trucking has one of the largest fleets of radio dispatched trucks in Long Island NY. We can accommodate all of your hauling requirements. We have the capabilities to transport aggregates from numerous quarries to achieve on-time delivery whether it's a 1 ton load, or bulk hauling of aggregates for larger commercial projects.
ADDITIONAL SERVICES:
HARDSCAPES:
Hardscapes are of the utmost importance in any Landscape Project. They are used to support plant materials, they define boundaries and can highlight certain areas of the focal point and overall design. We will help you decide which items best accommodate your plan or design. We can tell you where they will go, when they should be constructed and how they should look.